The Global State of Customer Service report by Microsoft indicated that for 95% of respondents customer service is important to their choice of and loyalty to a brand, while 61% have switched brands due to poor customer service.
For many businesses, the default approach to customer service still remains reactive, which means responding to problems as they arise. However, today's growing customer expectations are forcing companies to rethink this approach and shift to more proactive customer support strategies.
Reactive vs. Proactive customer support
What's the difference between the two? Traditional customer support is reactive – you simply wait for customers to contact you about an issue before you decide to resolve it. While offering help when customers ask for it is absolutely necessary and may satisfy them, it certainly won't delight them and won't exceed their expectations.
Proactive support, on the other hand, means identifying potential problems before they happen, allowing you to solve customer issues before customers have to contact you. By anticipating their needs, you demonstrate a deeper understanding of your customers and can build better customer relations, improve trust and loyalty.
Read more about the two types of help you need to offer your users.
Why it's time to become more proactive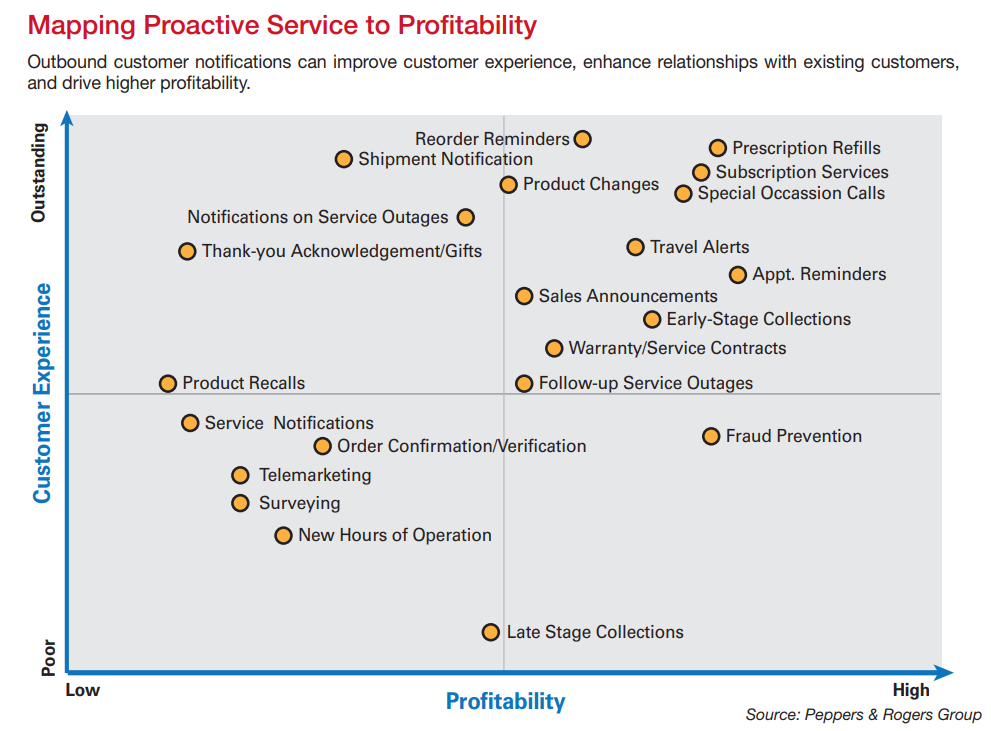 A study conducted by Harris Interactive, on behalf of inContact, showed that consumers are open to being contacted proactively by companies. According to the findings, 87% of U.S. adults want to be contacted proactively by an organization or company. Particularly, 65% would want to be contacted about fraudulent activity on their account, with a majority also happy to be contacted about appointments or reminders (53%), and questions about an order they placed (51%).
On the other side, reactive customer service often comes with the risk of losing unhappy customers. You have most probably heard that statistically 96% of dissatisfied customers don't complain, however, 91% of those will simply leave and never come back. It was also estimated that an unhappy customer will tell 9-15 people about their bad experience, while around 13% will tell more than 20 people.
Four benefits of providing proactive customer support
If you haven't switched from reactive to proactive customer service yet, it's about time to start. In fact, it allows you to exceed customer expectations, improve customer relations and increase customer retention. Here's how exactly delivering proactive support can benefit your business:
1. Decrease customer support requests and operating costs
According to research by Sabio and the Customer Contact Association, between 25% and 40% of all calls to UK contact centres are either unnecessary or avoidable. The most common causes of these requests included: customers asking about deliveries or updates about the next steps in the purchase cycle; customers clarifying pricing or terms and conditions; and customers having to recall the contact center again regarding the issues that weren't resolved on the first contact.
Identifying the issues that create these kinds of support tickets or calls before they become problems for a large number of customers, you can decrease the number of support requests while saving your customers and agents a lot of time. This is also supported by another report from Enkata which found that a proactive support strategy can reduce ticket volumes by between 20-30% over a 12 month period, as well as lower support operating costs by as much as 25%.
2. Increase customer satisfaction
Since naturally customers don't expect companies to be upfront about issues, when companies do surprise them by admitting to issues early and informing that they are doing their best to resolve them – it surely leads to increased customer satisfaction and happier customers.
Considering that happy customers tell an average of 11 people about a positive experience, as was revealed by the American Express 2017 Customer Service Barometer study, positive word-of-mouth can virally help you aquire new customers.
3. Improve customer loyalty and retention
By anticipating and addressing customer needs before they can contact support, proactive contact improves customer retention and loyalty. Aspect's white paper, Four Reasons Why Proactive Customer Care Means Customer Loyalty, highlighted why this strategy makes good business sense:
Customers repay anticipatory service with greater loyalty and long-term value
Increased customer retention costs less than winning new customers
Contact center efficiency improves with reduced call volume and automated outreach
Agent job satisfaction and retention increase, and turnover costs decline
4. Keep control of the situation in your hands
No matter how hard you try to avoid them, mistakes or unscheduled issues do happen from time to time. But when companies offer proactive service, customers get an early warning about something might be wrong before they discover the problem themselves.
Understanding that the company is aware of the situation and is working on resolving an issue will build customer trust, while helping your customer service team prevent issue escalation and keep control of the situation in your hands.
Five ways to get started with proactive support
Though many businesses might like the concept of proactively assisting customers, far fewer understand how to achieve this and how to make that shift from reactive to proactive support approach. Here are 5 effective ways to get started:
1. Create a better self-serve experience

It's a proven fact that today's digital savvy consumers prefer to rely on themselves rather than calling customer support when trying to find answers to their questions or resolve issues.
Microsoft's Global State of Multichannel Customer Service Report found that more than 90% of all consumers expect a brand or organization to offer a self-service support portal or frequently asked questions (FAQ) page. Moreover, Gartner predicts that by 2020 a customer will manage 85% of the relationship with an enterprise without interacting with a human.
One of the easiest ways to be proactive and satisfy your customers is offering a wide range of self-service options such a comprehensive FAQ section, tutorials, in-product tours, how-to articles, blog posts, explanatory videos, and a knowledge base where they can easily find relevant information.
This can also include additional resources like white paper, industry research, benchmark reports, and guides that can help your users learn more about your niche, product, and the solutions you offer.
Here's how to create a better self-service experience for your customers:
Review and update content frequently to make sure information is always up to date and useful to customers.
Take time to understand what your customers are looking for, don't give answers to questions they aren't interested in. Review support tickets and analytics to find common stumbling blocks.
Guide your customers to self-help options inside your product, using a dedicated menu or helpful in-app messaging.
Provide a clear escalation path – don't make it hard to contact you directly in case self-help options are not enough.
2. Admit mistakes before customers find out

If you know there's a problem with your product or service – tell your customers you are aware of that and you are working on it. It's always better for customers to hear about an issue from you directly instead of suddenly realizing the product or service fails to deliver as expected. Take the following actions to make it right and avoid damaging your company reputation:
Alert your customers about an issue in private or publicly and provide an apology.
Let them know what caused the problem, what exactly you are doing to fix it, and how long it will take.
Consider offering a refund, a discount or other perks to compensate for the inconvenience.
Make sure customers know who to contact in case they have further questions about the issue.
Inform customers once the problem is resolved and ensure it doesn't happen again.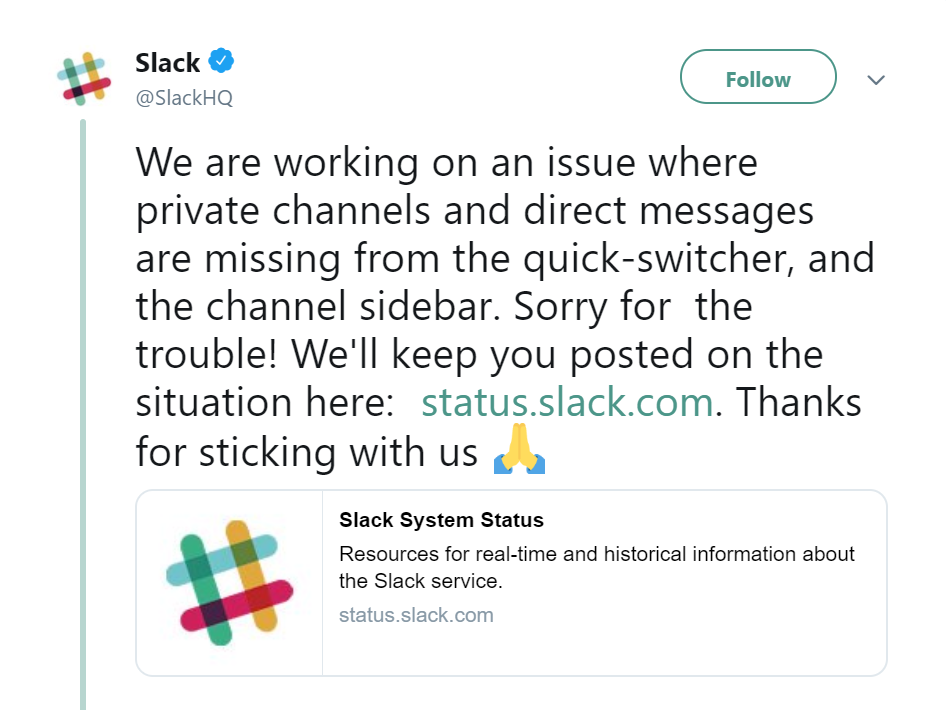 3. Ask your customers for feedback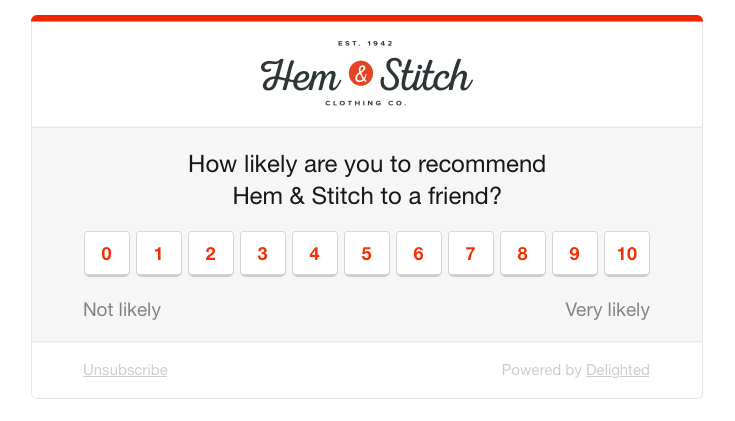 Simply asking your customers for feedback is one of the most effective ways to increase proactive engagement and improve customer service as it allows you to easier identify areas of weakness and timely correct them. Microsoft's 2018 Global State of Customer Service report showed that 90% of customers actually have a more favorable view of brands that give them the opportunity to provide feedback.
Giving customers a voice and, more importantly, acting on their feedback will not only help you create better experiences for them, it can also build more loyalty. Research by Apptentive revealed that 97% of consumers are somewhat likely to become more loyal to a company that implements their feedback. Here's how to proactively and consistently gather feedback from your customers:
Provide dedicated customer feedback forms or feedback tabs on your website.
Request customer feedback via email right after the service has been provided or the product has been delivered.
Ask for a feedback after a live chat session – most chat software providers offer post-chat surveys options.
Conduct polls across your social media channels such as Facebook, Twitter, LinkedIn and Instagram.
Interview your customers by directly calling them, if you have enough time and resources for that.
4. Reach out with Proactive Live Chat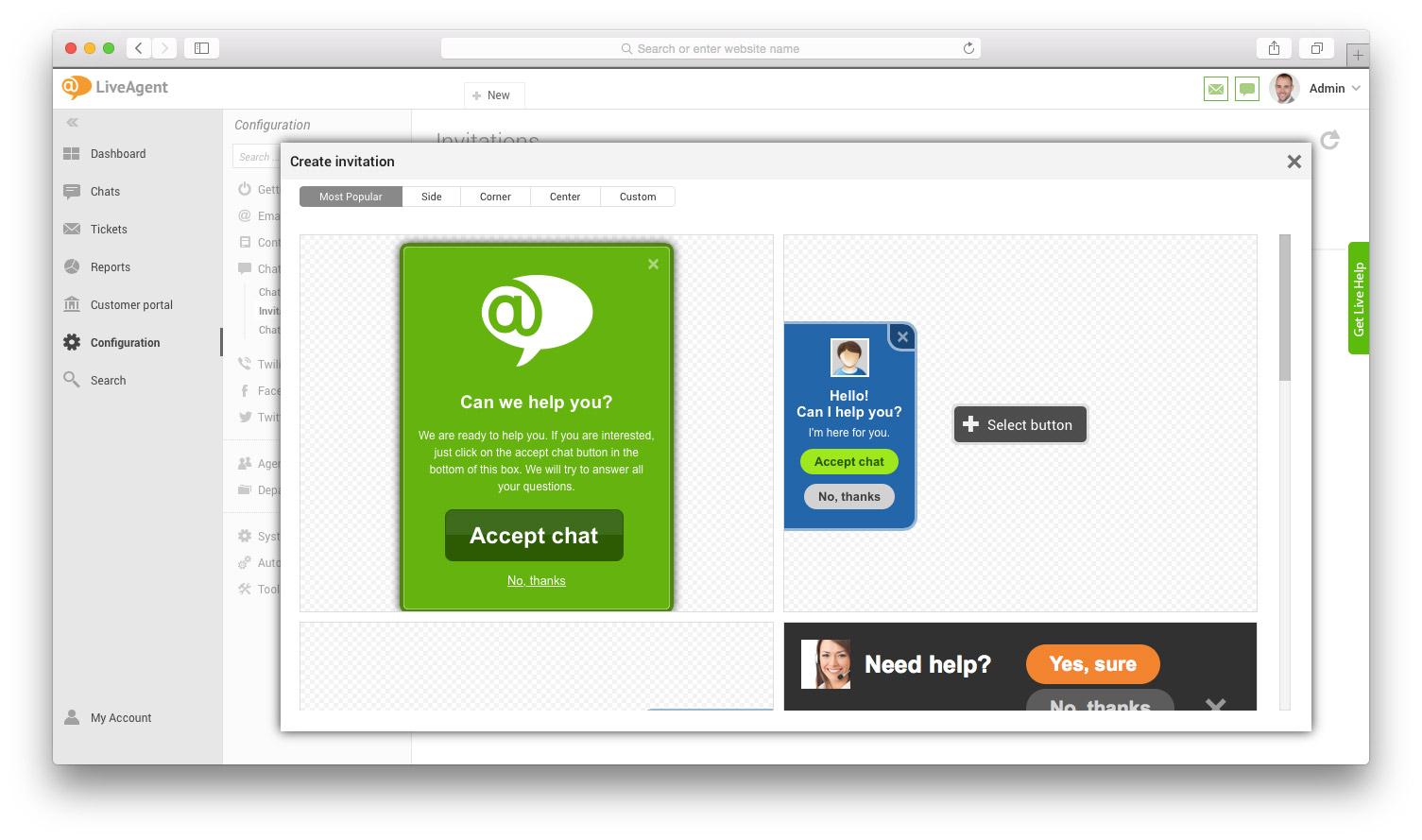 According to BT research, 78% of consumers like it when organisations notice they have been having difficulty with a website/completing an order and contact them directly to try and help. This is exactly where proactive live chat comes in handy. By sending proactive chat invites you can offer timely help to your customers and site visitors right when it's needed most. Those invites can be triggered based on visitor information and various behaviour metrics such as current page, time spent on the website and other.
While it's true that poorly implemented proactive chat strategy might be annoying – carefully targeted chat invitations will definitely increase customer satisfaction and bring in more sales opportunities. Take a look at some of the best practices for using proactive chat that will allow you to proactively engage and assist customers without irritating them:
Don't taryet visitors within first couple of seconds, give them some time to navigate your site on their own.
Be sure to test and refine your triggers and invitation messages by analysing what is working best for your customers and what isn't.
Be very specific and make your message relevant to a page it appears on.
Provide a possibility to ignore your invitation and close the widget – not everyone will need help.
5. Monitor and respond to customer conversations on social media
The rise of social media has fundamentally changed the understanding of proactive customer service. If you are not paying attention to what your customers are saying about you on social media, you're missing key opportunities for proactive support and engagement.
Research conducted by Conversocial with New York University found that more than 37% of tweets were customer service related but less than 3% used the @ symbol.
Using social media monitoring tools as a part of your social listening strategy, you can spot direct or indirect mentions of your brand, product or service, and take action, when it's needed. Reaching out to customers who mention your company, especially in a negative context, allows you to address their needs and improve customer satisfaction.
Follow these basic tips to make it effectively:
Choose a social media monitoring tool that is right for your business – some provide basic functions while others offer more advanced features.
Make sure you have dedicated support agents who have enough time and expertise to handle the task.
Determine when to engage an ongoing conversation. Though customer support queries usually require immediate response – sometimes it's better to remain silent or simply apologize.
Don't ignore positive mentions – it's a great opportunity to engage with happy customers and thank them for their support.
Apart from monitoring the most popular social media networks, consider also tracking mentions on forums, news feeds, blogs and review sites.
Over to you
Proactive engagement should be an important part of your customer support strategy as today's service requires being able to do more than just respond to issues when they arise.
Is your company proactive in the support you deliver to your customers? If you haven't shifted from reactive to proactive support approach yet – what's holding you back?
And if you want to deliver better self-serve support for your customers from inside your product, book a demo with Chameleon's team to find out how we can help, or get started for free to explore on your own.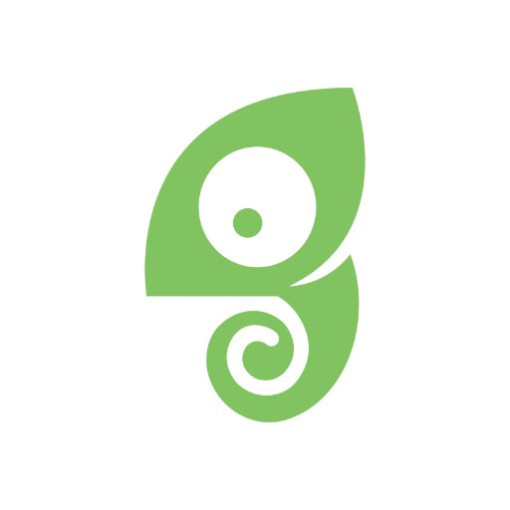 Reduce Support Tickets with Chameleon
Reduce waiting times with interactive guidance when users need it most.