Boost your user activation with the best user onboarding flows 🚀 Join our event
Grow your career with Chameleon
We're on a mission to create a more dynamic software experience for all that helps,
guides, and delights users throughout their journey. And we're hiring!
What makes a Chameleon?
We're looking for zero-to-oners who are not only resilient and able to adapt to change but who are friendly and collaborative. Our team is highly supportive and always look to lend a hand or share input.
Chameleons across the world
We are a remote-first team of 35 employees spread in 20 locations, and we love the diversity 
of backgrounds, cultures, and languages that brings. You'll get to meet some of the 
team and hear about their reflections on our culture later in the process.
"Chameleon has done an excellent job with cultivating a positive remote work culture. We have managed to foster a culture that encourages the team to stay connected, be transparent, and trust one another."
These are some of the values we live and work by as a company.
Empower each other

Offer support and be helpful but provide space for everyone to stretch their wings and fly high.

Respect

We treat everyone like mature adults who care about their careers and are motivated to succeed.

Adapt quickly

Iterating on a process to find the best solution for the situation. Everything is open to change.

Embody Kaizen

We strive to constantly improve and make changes for the better.

Prioritize action

We need to move quickly and believe at our stage the best way to learn and grow is with action.

Maintain balance

Work is important, meaningful, and rewarding but we also prioritize finding balance.
"I can say that this is the best team I've ever been part of, we all share the same vision: growing together and making our product better."
You will get to work with a super-sharp team that cares for each other.
You'll do some of your best work, working with some of the best customers 
in the world, and you'll have fun doing it.
Competitive salary

Above market compensation and early-stage equity.

Wellness benefits

Multiple options for health, dental, and vision.

Career development

Ownership of your career direction and a candid coaching process.

Flexible work hours

We know that life >> work and we need to find that balance.

Paid Time-off

In addition to standard holidays, we offer competitive paid time off.

Home-office budget

New Macbook and $1000 budget for home office equipment.

Learning allowance

Allowance for books and other personal learning resources.

Mental wellness allowance

Allowance for mindfulness/meditation app subscription.
A diverse and inclusive environment
We also care a lot about diversity and varied perspectives. We celebrate occasions such as Women's Day, Pride month, Earth Day; the Olympics and have a #women Slack channel and a recurring monthly "Women of Chameleon" chat; and ensure our job description copy doesn't display bias to certain groups. We have a collective responsibility to provide opportunities for marginalized communities and we want to encourage you to apply, especially if your background, preferences, or career path is atypical.
Our Commitment
Chameleons are all different and uniquely beautiful. They change and aren't required to associate or identify with any specific labels. We welcome the chance to get to know you and are committed to building a diverse and inclusive team that consists of a variety of backgrounds, cultures, languages, experiences, preferences, and characteristics. That's what helps us all grow and evolve.
You can count on us
We know startups can be risky, but we want to build a lasting business. We've been in the market for 4+ years, have achieved profitability and know there is a lot to build to transform our space. We are backed by some of the best Venture Capital firms in Silicon Valley- Matrix Partners, True Ventures, and supported by excellent angels like Auren Hoffman and Sheel Mohnot.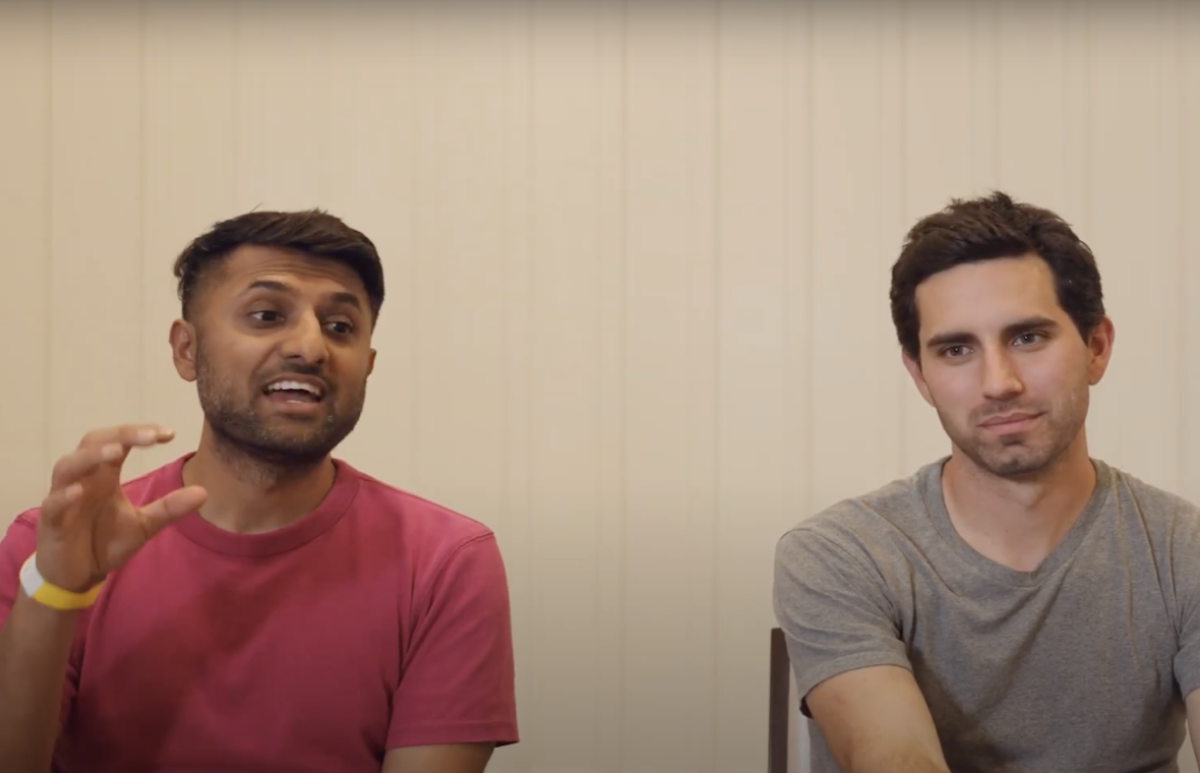 "I've never experienced the professional growth that I have at Chameleon. Every day I feel challenged and enabled to do my best work. We move fast, and you'll notice changes in yourself and your work before you know it."
Can't find the perfect role?
Tell us a little about yourself and we'll email you when there's an opening that might be a good fit.