Your SaaS company needs to be proactive in making sure your value proposition stands out as unique, above and beyond the competition.
Most B2B customers, especially SaaS users will expect that your software comes with some level of customer support, with all the bells and whistles to make the onboarding and learning experience as painless as possible for them.
Unfortunately, this can be costly, and that's exactly why many companies look towards automated support.
What a lot of SaaS companies don't realize is that many touchpoints where users are seeking help can be automated, whether that's with a simple in-product prompt directing them to a helpful resource, or a chatbot that provides answers to common questions.
Much of the time, the problems your users face will be simple ones that can be solved by simply pointing them in the right direction. This is where using self-service software can help you to put systems in place and facilitate self-service support to enable users to learn on thir own.
By automating the support as much as possible, you can leave your CS team to deal with only the most high-priority interactions.
💻 In the information age, the customer is still king
You want your customers to love your product. That means treating your customers like royalty.
As a SaaS provider, you need to be able to offer customer support at any moment if you wish to compete. You need to go above and beyond in providing value to your customers.
What's more, when you compete in a global marketplace you have to anticipate asynchronous communication across many different time zones. The resources required to service your users 24/7, sometimes in several different languages, can be taxing.
Think about the companies, products, and services you use in both your professional and personal life. If you have a problem with a company, have a question that needs to be answered, or you're simply educating yourself about the product to ensure you're making the right investment, it's likely that you'll want to get in touch with someone from customer support.
Now think about your past experiences, and if you've ever been affected by poor (or even non-existent) customer service that doesn't meet your expectations.
In these cases, you probably just forgot about working with the company and took your business elsewhere, and this is exactly what will happen to your SaaS company if you don't have a system in place to adequately deal with support requests.
What is self-service support?
Self-service support is a type of automated support, with a focus on the idea of providing the user with tools and resources to solve certain problems and find answers on their own, without the need for a support agent.
This can take the form of in-product prompts and in-app notifications. Here, you can use self-service software to trigger help based on user actions and optimize their experience. This can incorporate chatbots, product tours, FAQ pages, help senter, knowledge base, pop-up checklists, or product surveys.
All in all, self-service support is a type of in-product marketing.
Why timing is crucial for automated support ⏳
One of the most important elements of any self-service support system is context. You have to be sure your users are getting the information or response they're looking for when it matters most. Usually, that means as soon as possible.
How do you make sure you deliver self-service support at the right time? Taking a data-driven approach will help you hit the crucial windows of user expectations that will lead to an overall improvement of user experience and more positive user feedback.
Diving deep into product analytics, and integrating your analytics tool with self-service software is the best way to make sure you're hitting those crucial windows and providing contextual help at the right time to the right user segment. This also helps you create responsive user experience and minimize the noise-to-signal ratio.
By starting product tours and showing in-app widgets in response to specific user actions like clicking specific on-screen elements or navigating to certain pages for the first time, you can make sure users aren't overwhelmed and that they're getting relevant information when it matters most.
You can use Chameleon as a self-service software to set up specific triggers to respond to scenarios where your users might be seeking help or information.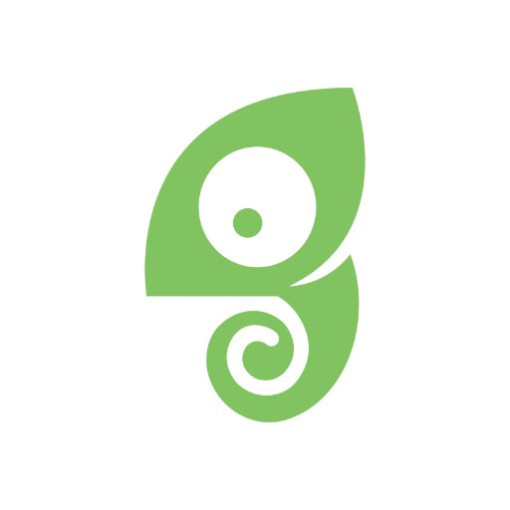 Reduce Support Tickets with Chameleon
Reduce waiting times with interactive guidance when users need it most.
Why Every SaaS Company Needs Self Service + Automated Support
Benefits of an automated support system
Plain and simple, the top benefits of an automated support system are:
The ability to deflect support tickets
Improved trial conversion rates
More efficient customer transfers
Faster response times
Lower overhead
Let's dive into some of the details.
Deflect support tickets
Sometimes the biggest problem isn't the issue the user is facing, but rather the support team's capacity to service multiple (often identical) requests simultaneously.
Backlogs quickly pile up unless simple, repetitive queries are deflected automatically. This frees up your team to deal with more complicated issues.
More trial conversions
According to customers themselves, the most important factor when judging good customer service is the speed at which they get a response.
Chatbots allow for near instant response time, and can easily direct users to the correct location.
It's not just you support team that benefits; Chatbots are also a sales enablement tool (they have been described as one of the top lead generation tools).
More efficient customer transfer
Rarely is a customer service representative able to solve all issues a client may have. Software can be just too complicated for this. Instead, people are broken up into departments that deal with specific aspects of a product.
Chatbots are the most effective as a first point of contact in which a customer can relay the general area that they are having an issue with. This allows the chatbot to route the customer to the appropriate customer support agent.
Faster responses
Some issues can be resolved by a simple answer. Automated customer support, together with the use of self-service software, can help save time and money by answering simple questions fast and effectively.
If your customers want to know something while it's on their mind, if they can't find the answer immediately, their satisfaction is going to drop off precipitously.
Properly calibrated automated features like chatbots and in-app prompts to knowledge hubs should be able to handle your most commonly asked questions, which can help customers along their journey. This will free up your main customer support teams to handle more complex requests.
Lower overhead
Automated self-service support can reduce costs because there's less need for support staff. The support staff you do employ will be able to focus on more complex tasks and deliver a better experience.
As automated support software becomes more popular, we're seeing more broad use cases as product features become more advanced.
This means investing in self-service solutions will be a compounding ROI over time, as you save more money on reduced support overhead, but also as you fine-tune your software solutions to more complex use cases.
🎯 How to optimize self-service support for SaaS
62% of customers say they share their bad experiences with their friends.
Whether you're onboarding new users, driving feature adoption with existing customers, or simply trying to improve your self-service support system, there are a few techniques you can implement to offload some of the manual work that will get in the way of customer and product success.
Utilize chatbots
This is one of the most common automated support solutions, and you can get a lot of mileage out of a strategically placed chatbot, whether it's live support or an AI chatbot.
Use cases
Providing 24/7 live support
Offloading simple support tickets
Resolving common issues
How to implement
How to optimize
Use Chameleon to trigger your chatbots to appear when your users need them most. You can set this up in minutes with our custom JS integration.
Leverage your help center
Use cases
Educating users on new and existing features
Announcing feature updates with release notes
Resolving more complex issues wth help docs and videos
How to implement
Build a user journey map to better understand when and where your customers are seeking help
Direct customers to your help center for simple requests
Monitor what people are most often requesting and be sure to focus on building that content
Make sure your content is well-structured, easy-to-read, and searchable
How to optimize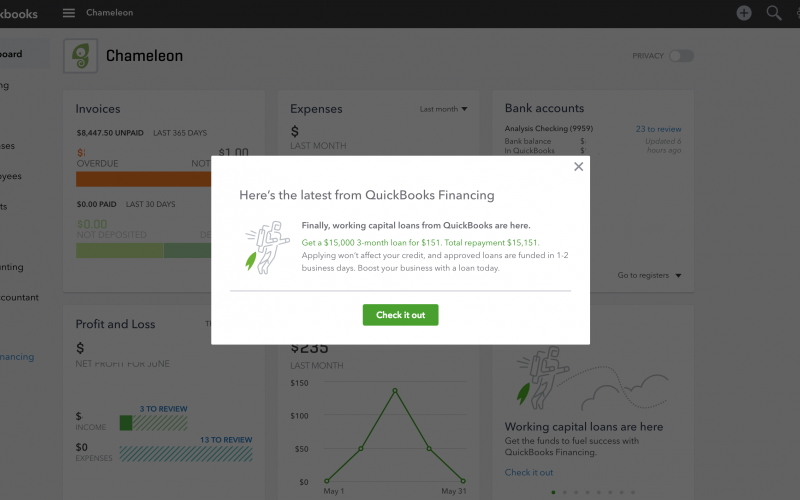 You can use Chameleon to build and deploy in-app widgets that will show your users the most relevant help articles for the page they're on, meaning they'll be more likely to learn more and build expertise with your product.
As well as help articles, new feature tours, and more, you can also launch your support chat window directly from Chameleon by using custom JS code in a Launcher.
This means you can open Intercom Messenger, Zendesk Chat, and more, directly from within a Launcher menu.
Run intelligent product tours
Use cases
How to implement
Ask whether or not users are interested in a product tour as a first step
Be sure the design is friendly, engaging, and compelling
Use less invasive step design and be sure not to overwhelm users
How to optimize
Let's look at the example of Slack's now legendary product tour for inspiration.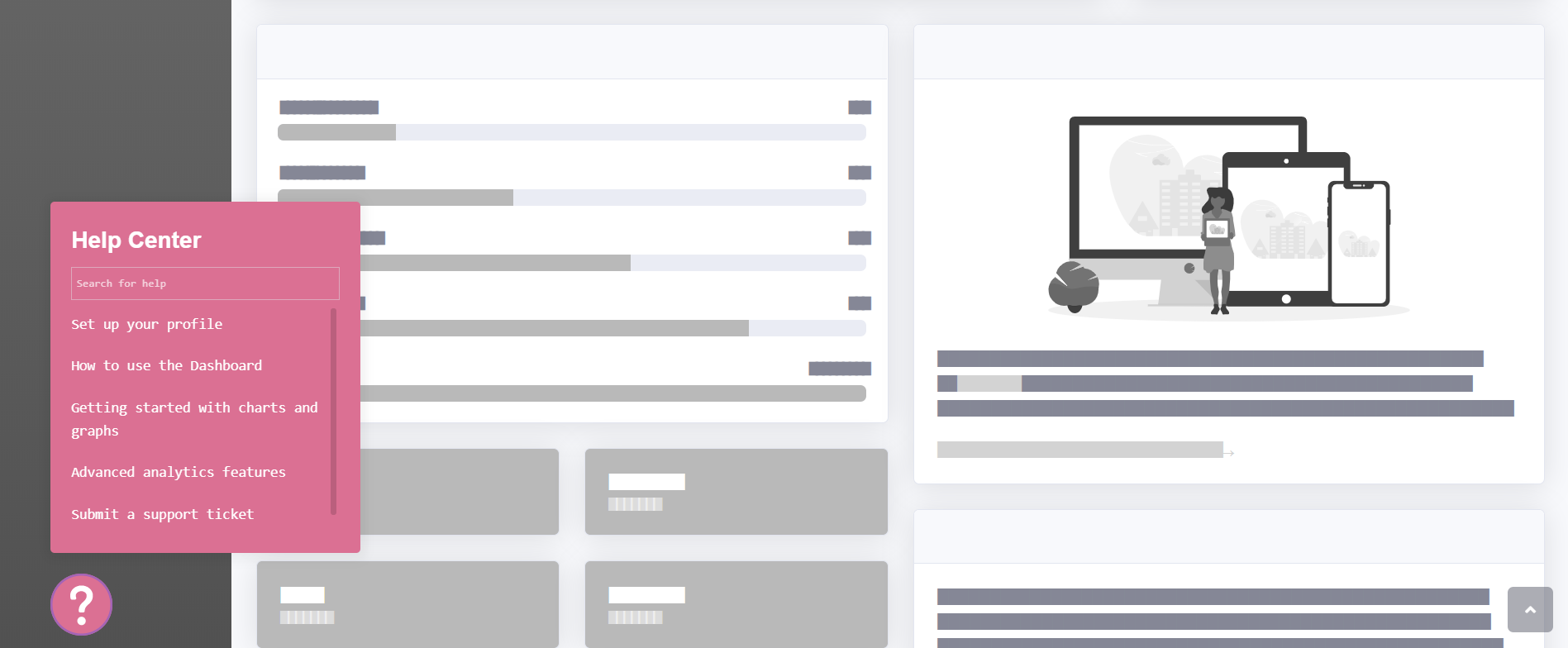 You can see how Slack uses bright tooltips and friendly copy to highlight public channels and direct messaging features to help the user understand the differences, benefits, and product terminology.
This product tour does a few things right:
Teaches core mechanics instantly
Introduces advanced features in a streamlined and intuitive way
All the while remains friendly and laid-back in approach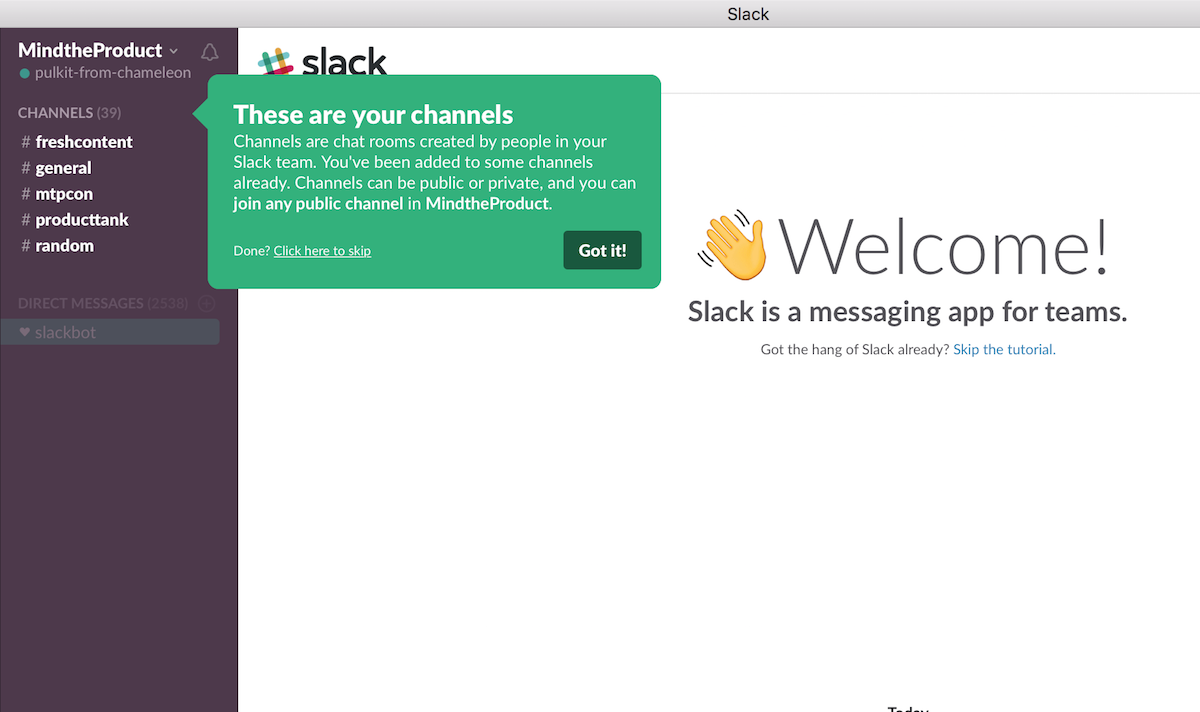 Check out the video below to see how to create Slack's user onboarding experience in Chameleon.
In-product notifications
Use cases
Announcing an important change or feature update
Announcing urgent updates like bug fixes or server downtime
Suggesting social media follows to drive engagement outside of your product
How to implement
Focus on impact: Let users know about any benefits, to offset inconvenience caused
With empathy! Avoid impersonal opening messages whenever possible
Don't interrupt your user's workflow with obnoxious, poorly-timed notifications
Make sure each message is contextually relevant to each user
How to optimize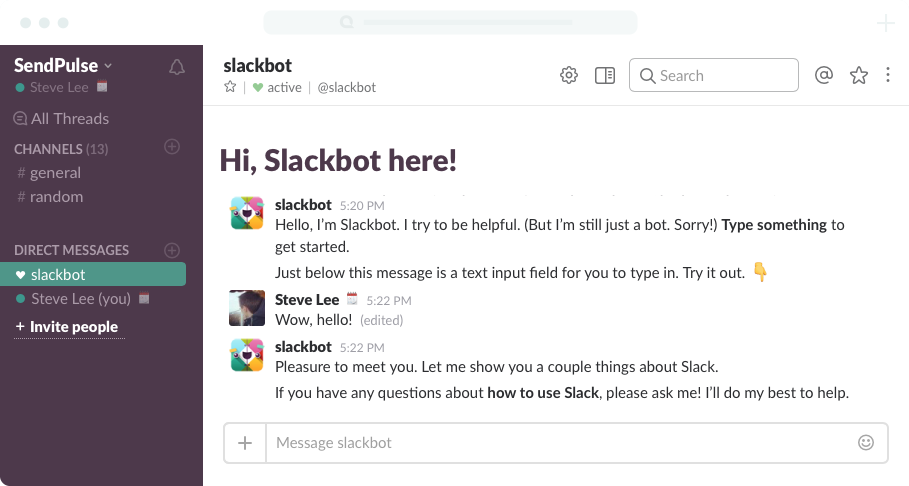 Use Chameleon to deliver a pop-up Modal to a user segment of your choice.
🚀 Empower your users with self-service help
When you give your users the tools to discover new features and learn more about how your product can help them, you're paving the way to product success.
Using self-service software can help you offer help when your users need it the most and automate support to focus on building meaningful relationships with your users by cutting through the noise of repetitive menial support requests.
Chameleon's mission is to help you build the perfect in-product experience. Sign up for free to learn how.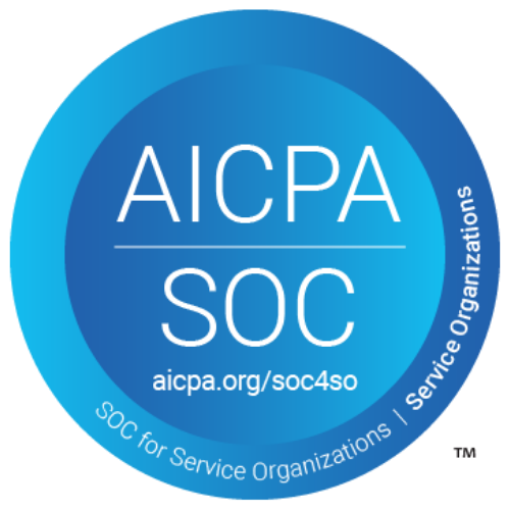 Self-serve made simple, and secure
Chameleon fits in with your tech stack and security requirements. Build Tours, Tooltips, Microsurveys, and Checklist Launchers in minutes.