✨ Segments filters
We updated our Segmentation filters to match your diverse needs and allow you to leverage any data quickly. Find specific properties or events, synced data from integrations, or Chameleon events, and use them to build hyper-targeted audiences.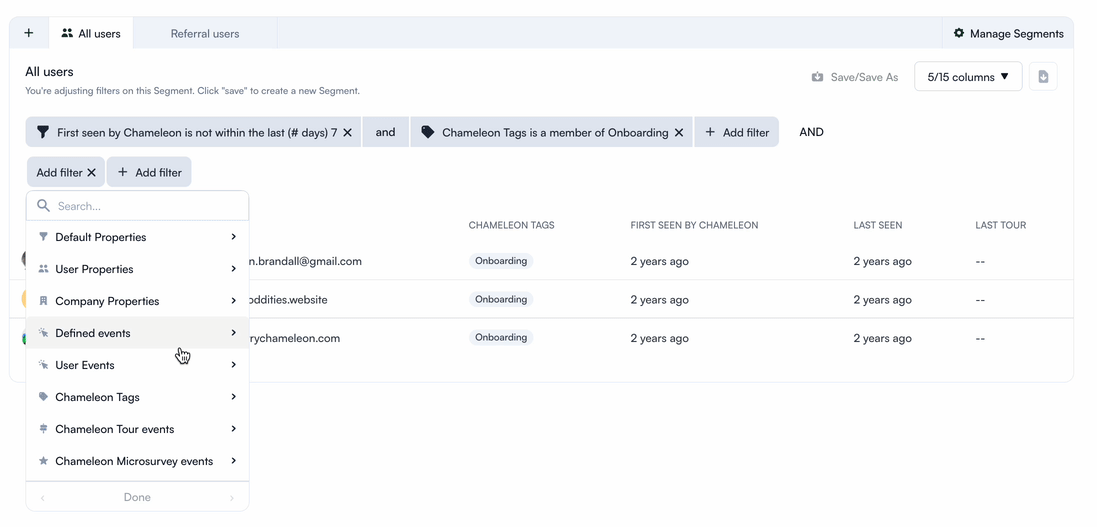 Creating a Segment in Chameleon
🐛 To enable you to leverage your data efficiently we made sure Amplitude Cohorts appear in your Dashboard as they suppose to. Also, Segment filters won't break when leveraging integration data.