🎁 Enable the new Pitch integration
With our new Pitch integration, you can share dynamic presentations from any Experience button or media component. Engage users with well-thought presentations on upcoming features, product changes, or best practices.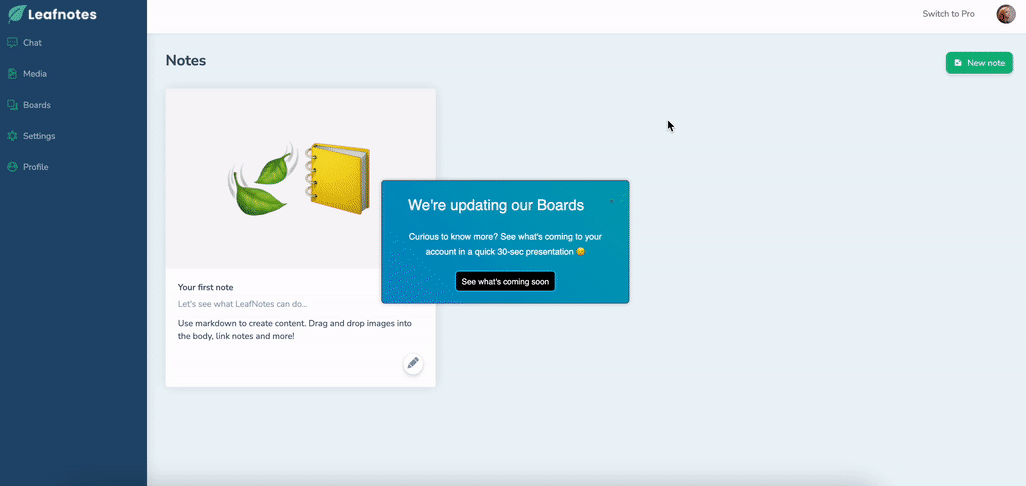 Launching a Pitch presentation from a Tour
Capture and educate
Presentations are great for users yearning to learn more in a format that they can access and review easily. Leverage our Pitch integration to guide users around upcoming changes and create excitement around new features.