🎁 Connect the new Help Scout integration
Use our Help Scout integration to bring your knowledge base content to users' fingertips in your product: add your help docs to the HelpBar and launch specific docs or the Help Scout chat when users click a button.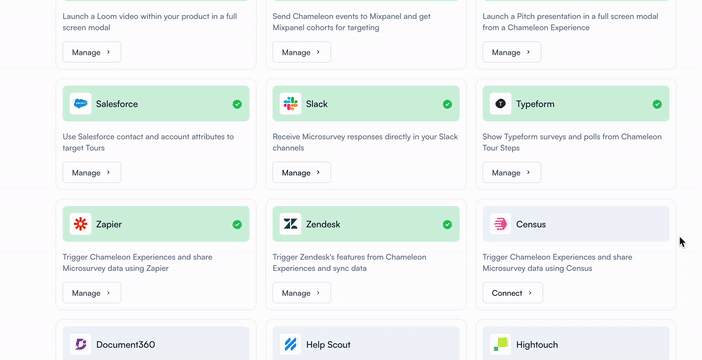 Connecting Help Scout in the Dashboard
Leverage your well-maintained documentation with the HelpBar and enable users to find their answers anytime they need help.
Personalized guidance
Use the Help Scout additional Actions to serve specific resources that answer users' questions and unblock them on their journey. Some will appreciate a get-started guide, while others will be comfortable filtering through a Collection.