🎁 Enable the new Figma integration
With our new Figma integration, you can introduce users to exciting features with in-app prototypes. You can let users take a peek and share feedback about the updates or features you're working on.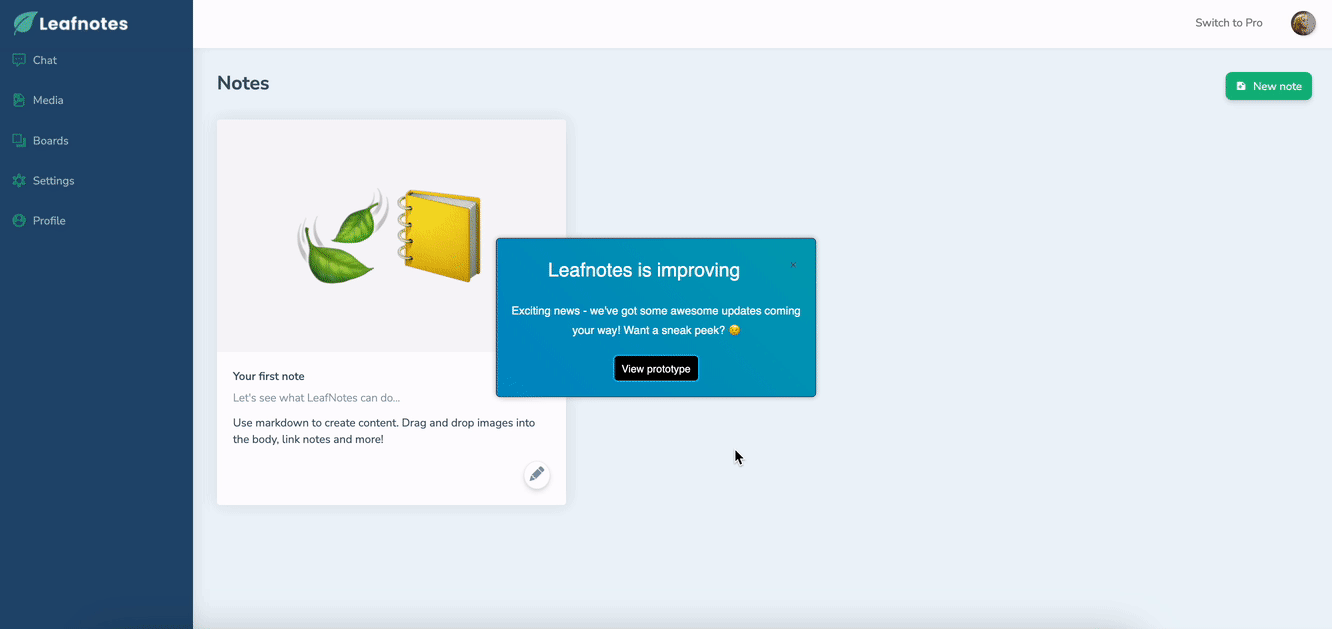 Launching a Figma prototype
Seeing is adopting
Sharing prototypes or designs for features in the works is a great way to carry on the excitement for the user when announcing the live feature. Let them see the good news and understand how they'll benefit from your updates.