✨ Better overview of your data
Connect, review, and leverage your tool stack with clarity in Chameleon. We've updated everything from looks to functions to show you when an integration is connected, what data you're syncing, and if something needs your attention.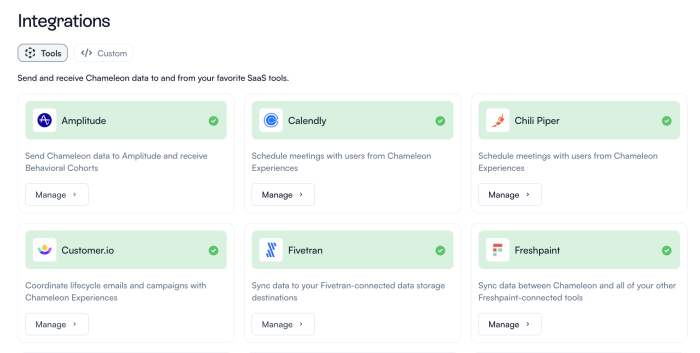 Integrations page in the Dashboard
🐛 Also, we made sure that integrations display sync errors in the Dashboard when something isn't right. And you can connect and disconnect your Salesforce integration as usual. 
Send data and more
Explore our native integrations for tools that enable you to connect better to your users and create a smoother user experience. Quick scheduling, chats, or help docs are a button-click away.