Just a few years back, Customer Education teams were practically non-existent in many SaaS companies. Or, for the lucky ones, there was a team of one. There weren't a whole lot of expectations either about what Customer Education specialists could (or should) do. 
Today, the majority of SaaS organizations realize that Customer Education is part of the playbook, something they need to have.
That's exactly what Christy Hollingshead, VP of Customer Education and Engagement at Heap, has gone through from being a sole Customer Education expert at Heap four years ago to now managing a team of 12 people. The way she puts it, "As soon as I started sharing the impact of my work backed by data, the leadership saw the value in it." 
We reached out to Christy for insights, tips, and tricks of the trade to bring you the best practices and expert advice on how to manage Customer Education at your organization. 
TL;DR
Creating customer education content encompasses writing help docs, recording tutorial videos, running in-app announcements, crafting product training and courses, creating a help center or a self-serve knowledge base, and more.  

First and foremost, make sure to focus your educational content on explaining the value that users will get out of your product.

Next, decide on the channels and content formats you'll create for your users. As your content library grows, use segmentation and experiments to iterate and improve your content.

Collaborate with other teams to ensure your users get the help they need when they need it. 

It can be hard to keep up with all of the product updates at all times. Take a critical-first approach to all content pieces that may block your users and be strategic about small impact pieces.  

And last but not least, measure the success of your customer education content with top-of-the-funnel engagement metrics, and in the long run, connect your product data to key user behaviors to help you ensure you're achieving your goals.
What is Customer Education #
You might call it Customer Education, Product Education, Product Enablement, Customer Engagement, or something similar, but it all comes down to educating customers about the product, features, value they could gain, and how it helps them solve their problems.
This typically includes creating and managing help documents, video tutorials, in-product guides, live training, product academies, knowledge hubs, help centers, community, and other relevant resources.
In other words, Customer Education specialists manage the product content and documentation to help customers realize product value and understand how it works.
How to evaluate Customer Education efforts #
From users' perspective, sometimes it's hard to adopt new products, especially if there's a steep learning curve. 
From a Customer Education perspective, it can be hard to evaluate the effectiveness of the content you're creating.
So if you still don't have a developed Customer Education system, where do you start? 
Here's what Christy Hollingshead advises:
"Usually, when you're starting out, you're measuring user engagement first. You can think of it as a marketing funnel. You have these top-of-the-funnel metrics: Am I getting people to engage with my content? Are they taking courses? Are they completing those courses? You will likely have some type of customer satisfaction score to keep track of how satisfied your users are with your product content."
– Christy Hollingshead, VP of Customer Education and Engagement at Heap
As she points out, it's a great start, but you shouldn't just expect to build your product and wait for customers to magically come and instantly understand everything. You have to get them there first. And this will likely include making content for various channels.
How to effectively create content for different channels #
Christy has simple advice here: "Take a holistic approach, although each of the channels will have its own format and purpose."
How can you apply this in practice? 
This will depend on the audience(s) you serve and their needs and preferences, as well as on your product and the customer education strategy, goals, and team capacities. 
The crucial element here is to understand how each piece of content fits the general customer education puzzle. You're likely going to have content that covers the basics, which the majority of your users need to know, while some pieces can be created in one way and then repurposed for a different channel. 
Here's a breakdown of channels that the Customer Education team at Heap uses so that you can drive inspiration and learnings from it. 
Help docs: These are mostly how-to articles, straightforward, and easy to follow. Help documents are typically covering a specific feature or a single issue. 
Live training: This is offered to high-touch customers, and the training is done using the customer's platform with live, real-life data to showcase how Heap works with it. Live training can be part of the onboarding process and also be used throughout the lifecycle as new use cases appear. The training is similar for every customer, with customization made for different industries. 
Courses: This is the channel that scales up the live training – making it self-serve, available for people to go through at their own pace, as opposed to having 1-2 people engaged in running a live training. The curriculum typically covers the basics, core use cases, and set-up process. This is what 80% of users will need to know, but the rest of the content is personalized depending on a team or role. 
In-app guides: The key here is to find the right triggers that will tell you what users are trying to do. Once you understand what people are building with your product (which path/journey they're taking), you can offer specific recommendations, different welcome messages, different next steps, etc.
Community posts: At Heap, the community is where they share thought leadership pieces, best practices, general thoughts, announcements, and one-off things. Before starting a community, these pieces were incorporated into help documents.
Customers Hub: This is where the content from different channels is integrated into a single place. Sometimes offering too many different services and having too much content in various formats or places can be paralyzing for the user, blocking them from taking the next steps and learning what they need to know. That's why Heap has centralized the content within the Hub. There's a Search option available, which pulls up all the different content pieces and formats available for the searched term.
How to scale content with segmentation and experiments #
What has proven to be a highly effective tactic for Christy and her team is to make their content scalable. Here's how Christy suggests doing it.
"Create content that covers the core use cases for 80% of users, and then customize the rest for different industries, jobs to be done, use cases, etc. While you're at it, make sure to personalize content as much as possible. This will help you serve different personas based on their preferences. For example, we've noticed that engineers prefer docs while marketing teams prefer videos, and we adjust our content accordingly."
– Christy Hollingshead, VP of Customer Education and Engagement at Heap
If you're yet to attain more behavioral insights from your customers, instead of playing guessing games, it's always better to experiment, test, and get direct feedback from your users.
That's where Heap has extracted their learnings from.
"Our Customer Marketers do the most of language-based experiments, mostly in emails, but also in product copy and other customer-facing content. They segment by industry, roles, journeys, etc. They've noticed that small changes in language can have a huge impact. For example, changing the word 'site' to 'app' when communicating with SaaS products has doubled the engagement."
– Christy Hollingshead, VP of Customer Education and Engagement at Heap
Christy continues to explain that her team also experiments with the content which is most used and most popular among their customers – through A/B testing, data-driven performance testing, content changes to drive the desired behavior from users, and more. 
If you're in the early stage, and you still don't have many existing content pieces to experiment with, Chisty has a pro tip for you.
"Speak to Customer Support – there's a pool of knowledge about your customers and what they need, want, struggle with, or expect. Once you have a decent library of educational content, bring customers there, and start asking them from there what else they need, what isn't clear, and what to improve." 
– Christy Hollingshead, VP of Customer Education and Engagement at Heap
One of the most effective ways to get contextual feedback is to run in-app surveys. These can be triggered by a specific user's action, and you'll be able to better understand users' pain points, expectations, or moments of delight as they interact with your content library, help center, or knowledge hub.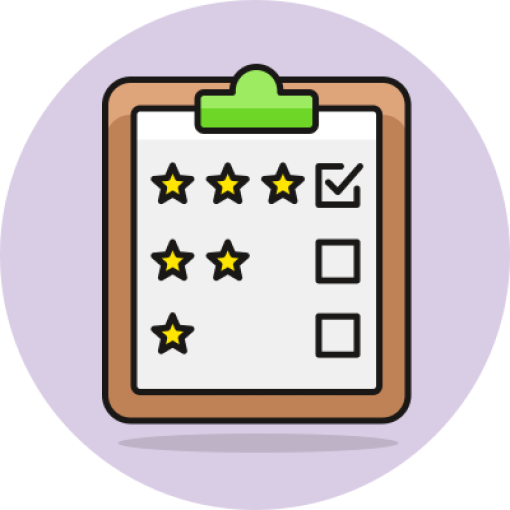 Do users love your product?
Deploy a feedback survey in minutes and find out!
How to keep your educational content up to date #
Your customer education content library isn't the only thing that's constantly growing, evolving, and improving. Your product is, too. Often at a rapid speed, so you need to make sure that you match all the changes in your content, keeping it all up to date.
But it can be hard, and sometimes even impossible, to update everything at once, no matter the size of your Customer Education team. Keep that in mind as you work on your next updates for help docs, videos, in-app tutorials, courses, and other pieces.
"It's really hard to be 100% up to date with fast-moving product development and continuous product changes, so you need to prioritize. This is especially true if your content library and knowledge base are getting bigger – you'll never be perfectly updated."
– Christy Hollingshead, VP of Customer Education and Engagement at Heap
In other words, you need to be strategic about which pieces of content you will update first, while also being aware of what needs to be completely revamped and when.
Here's what Christy suggests to prioritize more easily: 
If it's a small change in design (e.g the button is now in a different color, but no real behavior change is expected from users), there's no need to change it immediately 

If it's a major change and the previous help docs/content don't apply anymore, make it a priority  

If updating the customer education content will take a bit longer, it's better to pull it off from the website with the note that you're updating it and then publish again new content in 1-3 weeks
Another great way to decide what, where, and when to work on new learning content and content updates is to collaborate with other teams.
Cross-team collaboration as a proven tactic for success #
Customer Education isn't a deserted island, it's part of the continent. So collaborating closely with Product, Marketing, Customer Success, Customer Support, and other teams is the best way to ensure customers get the help they need when they need it. 
This will depend on your short-term and long-term goals, and it can sometimes be a one-off task, depending on your strategy, product development roadmap, and other factors. 
For example, to understand customers better and find opportunities for improvement in your existing content, it can be really helpful to get buy-in from the Customer Success team. 
"Making best friends with your CSM is a really good tip for driving adoption of your learning content. If they believe in it, they will send customers to it." 
– Christy Hollingshead, VP of Customer Education and Engagement at Heap
At Heap, the Customer Education team is closely tied with the Customer Success team. 
"We partner with CS really closely throughout the customer onboarding process, since we offer a live training that we collaborate on. Lifecycle-wise, we sync on new use cases and potential content gaps. And then, customer health-wise, we collaborate on tracking course completion rates and the number of users who have been active in training, while CS measures overall customer health."
– Christy Hollingshead, VP of Customer Education and Engagement at Heap
On the other hand, for feature-specific education, you'll collaborate with your Product team, and it can be on a short-term basis, as they do at Heap. 
"When the feature comes out, we'll work with the Product team to align on when and where it might be good to surface it and tell users about it. Is it a feature launch announcement in-product? Is it an email launch announcement? Or do we need evergreen content around it? We also think about the triggers when we might introduce this to someone down the road?"
– Christy Hollingshead, VP of Customer Education and Engagement at Heap
Rather than just tackling one lesson or adding a single tooltip, Christy suggests thinking of what the user's job is and where you think this feature can help support that use case in the best way possible.
"It's because we don't create content that teaches a user how to use a feature. We teach them how to get value out of the product which is often combining multiple product features. So one of the things we will do leading up to a new feature launch is to think: 'In the core workflow of the jobs-to-be-done for guiding users through, where does this feature belong?'"
– Christy Hollingshead, VP of Customer Education and Engagement at Heap
Creating educational content is one part of the equation. The other part is tracking and measuring its performance, collecting user feedback, and knowing what to improve to help users succeed with your product. So let's see how to do this exactly.
How to measure the success of your educational content #
A lot of engineering teams make the mistake of getting into the build-build-build phase without measuring and learning from it, and you could make the same mistake with customer education.
"One of the things I found helpful in measuring success is slowing down and looking at the effectiveness of your content, piece by piece." 
– Christy Hollingshead, VP of Customer Education and Engagement at Heap
This isn't easy, but if you can get connected to your product data and start tying user behavior to it, you'd be ahead of the curve. 
"At Heap, we largely measure success at an individual content level. For example, after a user completed one of the product tours or went through one of the learning lessons, did they perform an expected behavior in the product afterward."
– Christy Hollingshead, VP of Customer Education and Engagement at Heap
As Christy further explains, they also compare different channels against each other. For example, do they see the difference in user engagement, and is it worth it for them to invest time and deliver live training, as opposed to self-serve help documents?
"Overall, we've made a lot of efforts to really align our measurement of user success with other teams. We want to be aligned and share the same goals. So we are showing how we're helping everyone get value. Another example of this is that we look into our user activation rates and then we'll compare our trained and non-trained users to see how fast they get activated and what percentage of them finalize the activation."
– Christy Hollingshead, VP of Customer Education and Engagement at Heap
As Christy puts it, the key is to not think about educational content as something that only explains how a product works or how to use a specific feature – it teaches users how to get value.
Key takeaways on managing customer education content #
It's time to wrap it all up. What have we learned about managing, scaling, and improving educational content for users?
Here are the key takeaways:
Chose the most relevant channels and content formats, depending on the audience(s) you serve and their needs and preferences, as well as on your product and the customer education strategy, goals, and team capacities. 

You're likely going to have content that covers the basics, which the majority of your users need to know, while some parts can be customized and personalized to fit specific user needs. Leverage this to create scalable content.

Make sure to collaborate with Product, Marketing, Customer Success, and Customer Support teams to ensure your users get the help they need when they need it. 

As your product evolves, so does your educational content. But remember, it can be hard to keep up with the changes and have all content pieces 100% updated at all times. Below, we dig more into how to prioritize what and when to update. 
And, finally, you'll need to track and measure the success of your educational content. You could do it piece by piece, you could segment by channel, or you could track relevant metrics and evaluate. Either way, you'll need to ensure that users understand your product and that you're achieving your goals.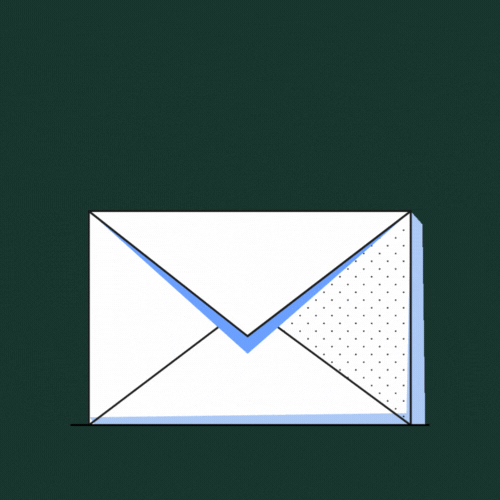 Weekly advice to make your product stick 💌
Be the first to get the latest product best practices and resources