New tour analytics dashboard gives you visibility into how your tours are performing in one central place.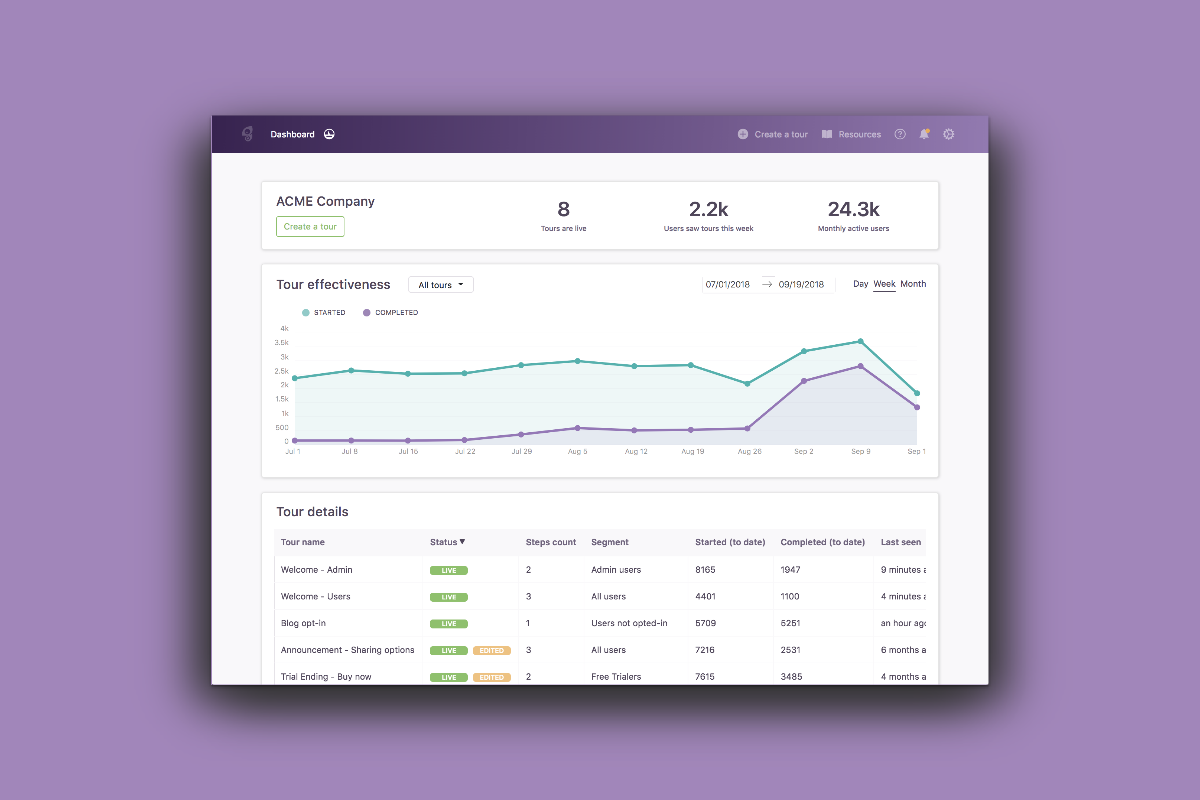 We launched a new Dashboard view to give you more visibility into your account usage and tour performance.
You can navigate to your Dashboard view from your Account Settings located in the Chameleon sidebar or by going to app.trychameleon.com.
What you'll find on the Dashboard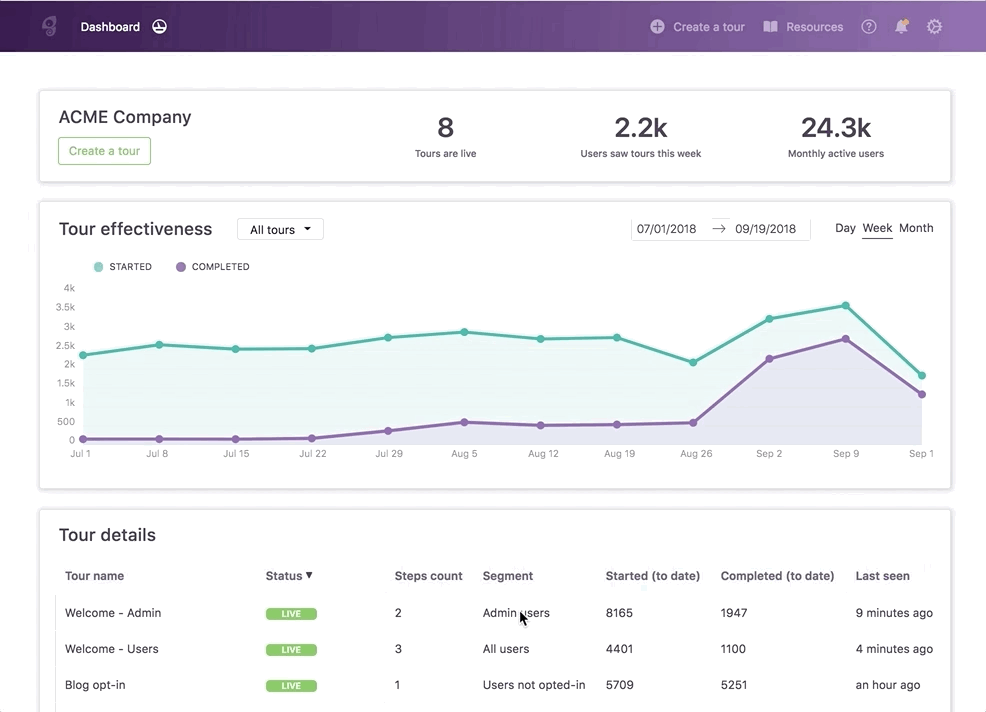 Tour Summary
A snapshot of your Chameleon account usage, specifically:
Number of tours live
Number of users that saw tours this week
Monthly active users
Tour effectiveness
How your live product tours are performing by day, week, or month. You can filter by time range, and look at how many users have seen and completed your tours.
By default the chart shows how all of your tours are performing over time. You can also see how an individual tour is performing by selecting it in the dropdown above the chart.

If you've made a few optimizations to your tours you'll be able to use the tour effectiveness chart to compare the tour's performance before and after the changes.
Tour Details
Find details on all of your live, inactive, and drafted tours, such as: # of users who started & completed tour, who created the tour, who last edited the tour, target audience used, etc..
You can sort the list of tours by any columns. For example, if you want all of your live tours at the top of the list, click on the Status column.
💪 Pro tip: Sort by "segment" to get a better view of the overall experience for a particular user group, and sort by "last seen" to make sure your users are continually finding value in the tours you've built. This will give you insight if it's time to iterate on your tours so that they remain impactful for your users.
Let us know what you think
If you haven't already, go check out your Tour Analytics Dashboard and if you have other metrics or information you would like to see on the dashboard comment below to let us know! 👇