👥 No need to 'Apply changes' when updating your Segments
We heard you when you said you wanted a smoother way to manage audience changes in Chameleon. You can update any Segment -- if it's added to a live Experience, you won't have to apply the changes anymore for your updates to take effect. Save your existing Segment or create a new one, and go on with your day.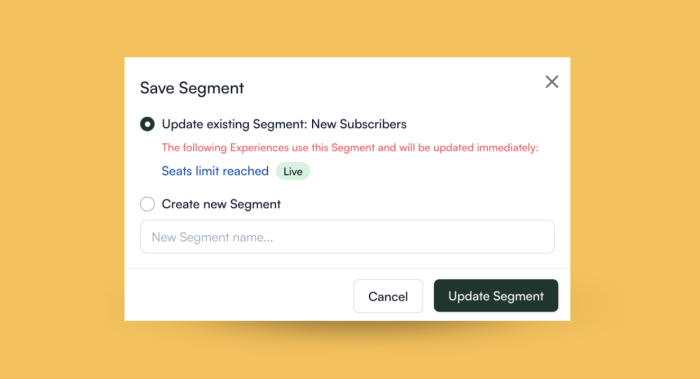 Updating an existing Segment
You can monitor any audience changes on the Activity feed for each Experience.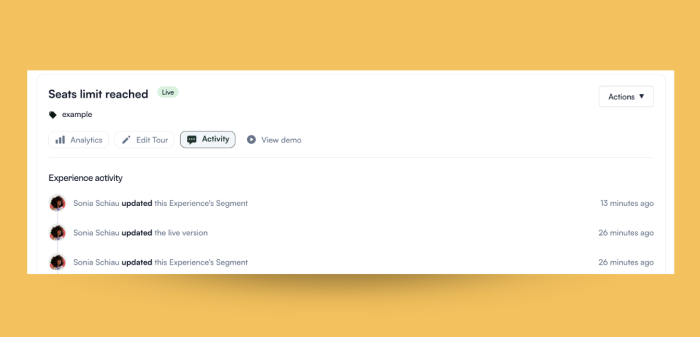 Segment updates in Activity feed
Your data + Chameleon events =
Combine your user data with Chameleon events to improve how you engage users in your app. New users that complete a 'Welcome Tour' will benefit from tips on how to find success on the long run. But those who dismiss it, might need more guidance to figure out how to achieve their initial goals.