🎁 A/B Testing from your Dashboard
Test Announcement and Banner variants in just a few clicks! You can now start A/B tests from your Dashboard to determine which design or copy tweak drives users to success. Leverage your custom events and Chameleon's 'Confidence Score' to run tests on auto-pilot, or end them yourself.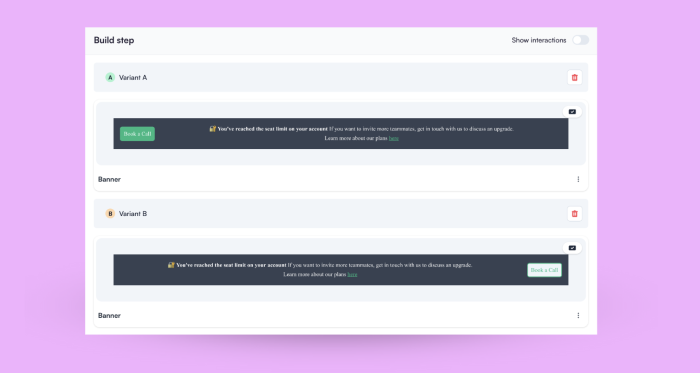 Testing CTAs on a Banner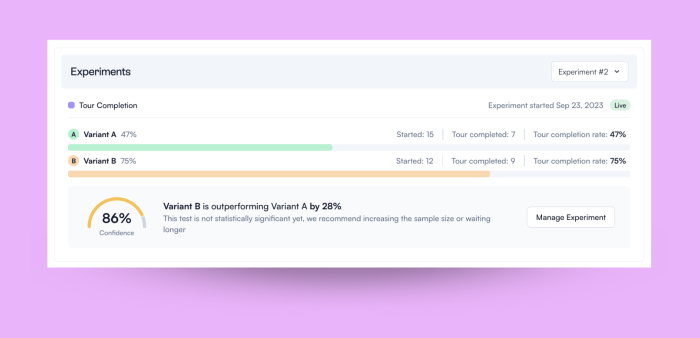 Experiment results
Where to start?
Start off with a Control test (Chameleon vs. nothing) to establish the impact of your in-app efforts. Next, move to test how different variants increase tour completion and impact your goals. This way, it's easier to know what needs tweaking.