⚙️ Install Chameleon via JavaScript
We made big improvements to our manual installation method and it's now easier than ever to get Chameleon onto your app and set what data you want to leverage. Set up your snippet the way you need it and Chameleon will generate the code for you.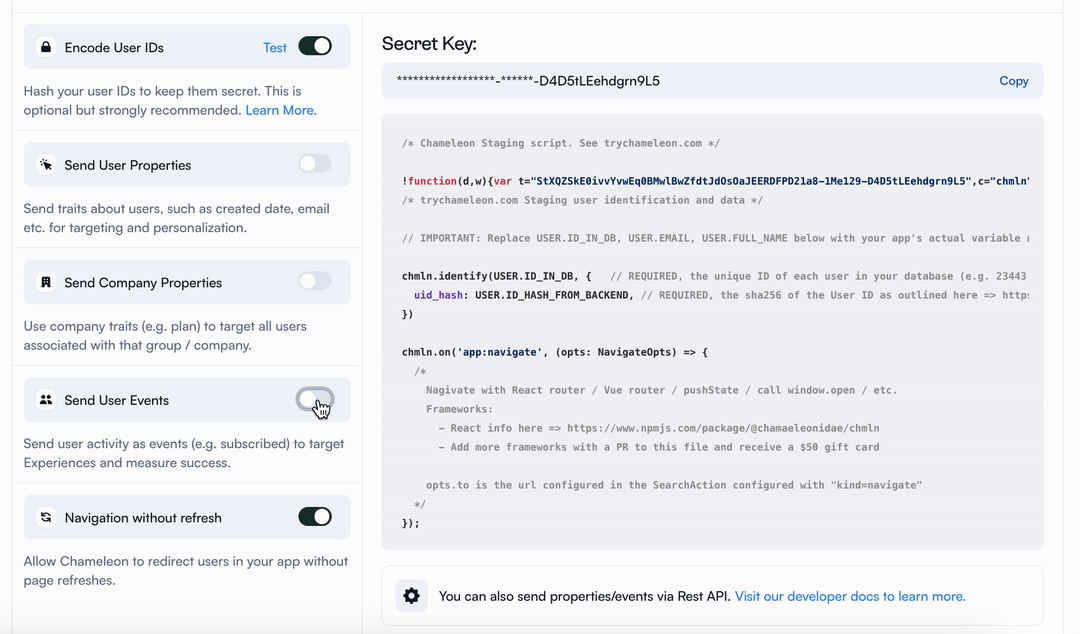 Choosing what data to send to Chameleon
Send data for a bigger impact
Think through the data you'll want to leverage in Chameleon. Having the right events and properties at hand when creating your Segments is essential to create a good user experience.