👥 Company filters in your Segments
To complement your efforts, we updated our Segments to enable you to leverage company properties a lot easier and delete company data via our API.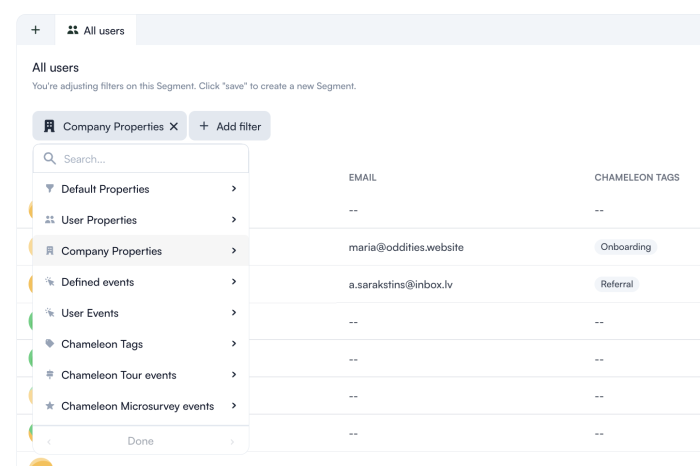 Company properties option
✚ Richer CSV exports
And, we updated our CSV exports to include user properties that you send via integrations (e.g. Mixpanel cohorts, HubSpot lists), or created through Chameleon Tags.
🐛 Also, you can also search through filters in your Segments, download your Launcher yaml files, and create new properties with CSV imports.