Introducing two-factor authentication (2FA), now available on all plans! 🔒
2FA is a specific type of multi-factor authentication (MFA) that improves your security by requiring two methods to verify your identity while logging in.
To enable 2FA on your Chameleon account, go to your Dashboard on the Rights page and you'll find a toggle there, which you can switch on.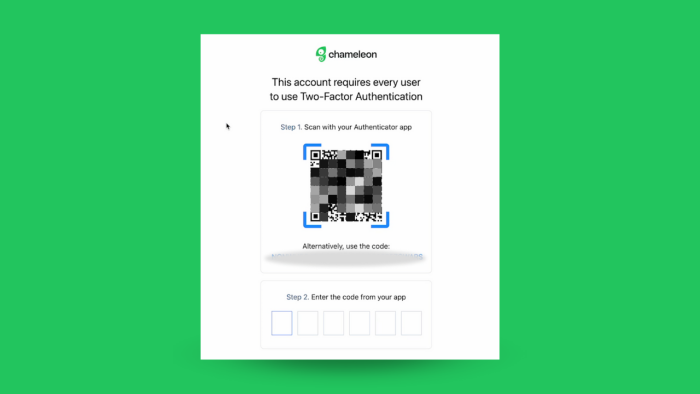 Set up 2FA using your authentication app
Once this is enabled, you're free to use your favorite authentication app—we like Google Authenticator—to log in securely with a private code.
🐛 We also made sure we're handling encoded URLs properly when you want to leverage them with Additional Actions.
Keep your data safe
Security is as important to us as it is to you. Now you can use 2FA to keep your work and information safer. 2FA protects your account against phishing and secures your login details from attackers exploiting weak or stolen passwords. 🙌