Use Segment.com to implement Chameleon with just a few clicks and send all your tour data to hundreds of other services.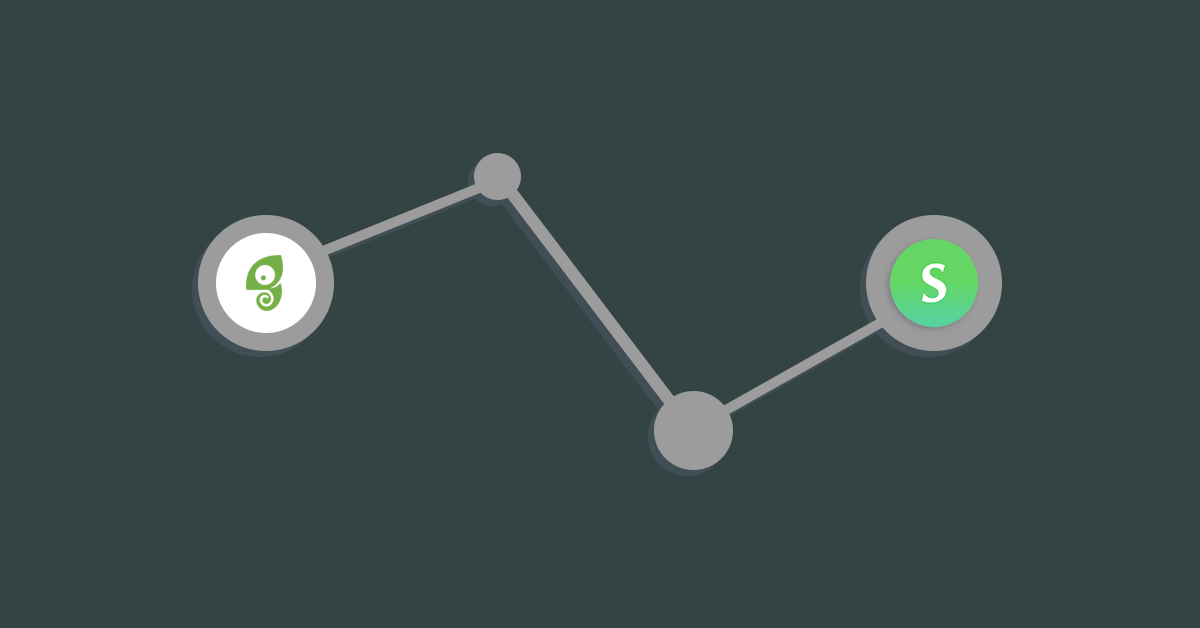 Chameleon's native integration with Segment.com is now live. If you're already a Segment customer try it here.
Segment is a platform that allows you to send data across hundreds of services, so they all speak with each other and enable you to have a holistic view of your users.
Now you can connect Chameleon to Segment, which allows you to:
Setup Chameleon without installing the code snippet.
Send data being collected with Segment to Chameleon. Use this to create different user groups or event triggers for Chameleon tours.
Get insight into tour performance within your favourite analytics and reporting tools. (E.g. see how many users completed a specific tour, along with all your other product data.)
With over 150 connected services available in a few clicks, Chameleon and Segment will help customers gauge the success of their onboarding initiatives and develop a holistic way to guide users inside and outside of your product.
The Chameleon founders are excited about the value this integration can provide to customers. Pulkit Agrawal, CEO of Chameleon, says: "We know that engineering time can be a bottleneck for improving user onboarding, and we want Chameleon to be a seamless part of your existing tools, and Segment helps solve for both of those. Now you can build and publish tours to help your users without any engineering resources!"
Brian Norton, CTO added, "Our customers are data-driven and the ability to display our tour data alongside marketing and product data is critical. With so many tools being utilized, we set out to provide a best in class integration that would support the largest number of integrations with as little effort as possible, Segment was the clear choice."
To learn more about how Segment works with Chameleon, read this article. See all our native integrations here.