🎁 Localization for Experiences
Increase engagement by showing Experiences in your users' preferred language. Deliver different language variants, and also show specific visuals that match the translated content. Configure Localization from the Dashboard to get closer to your users.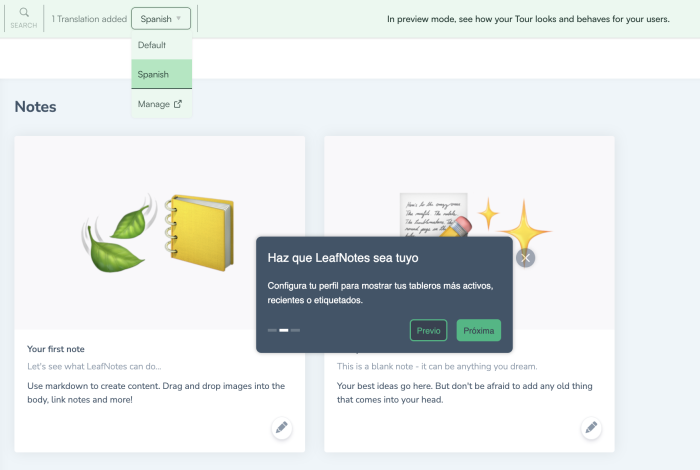 Previewing the Spanish version of a Tour
🐛 Also, we made sure Segment filters work smoothly, Launchers' analytics show the correct data, there are no double-Steps in Tours, and your list of created Experiences displays as it should.
Localization goes a long way
If your product caters to a multilingual audience, a translated Tour can make the difference between simple use and deep adoption. This contributes to a personalized approach that users will appreciate and engage with more.