📣 Engage users at the right time
You can now leverage Recurrence to repeat Tours, or Microsurveys based on the actions that users take in your product. This is a powerful way to ensure you deliver your messages at the most convenient time, to match their intent and actions.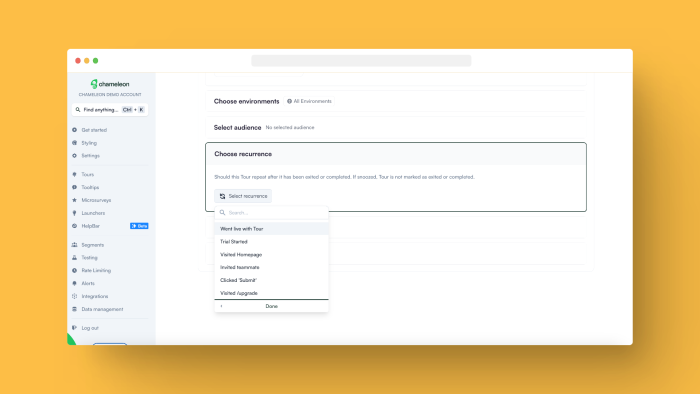 Custom events under Recurrence
Celebrate or unblock
You can leverage event-based Recurrence to mark important moments or nudge toward actions that require users' attention. For example, you can show a confetti Tour to celebrate successes or prompt a chat to introduce new teammates to your product's functionality.