🎁 Elevate your content with AI power
Use our AI feature in the Builder to improve or generate content across Experiences. Set a format, indicate your brand tone and personality, and Chameleon will do the rest for you. Use this for existing messages or to create quick guidance out of already well-written content.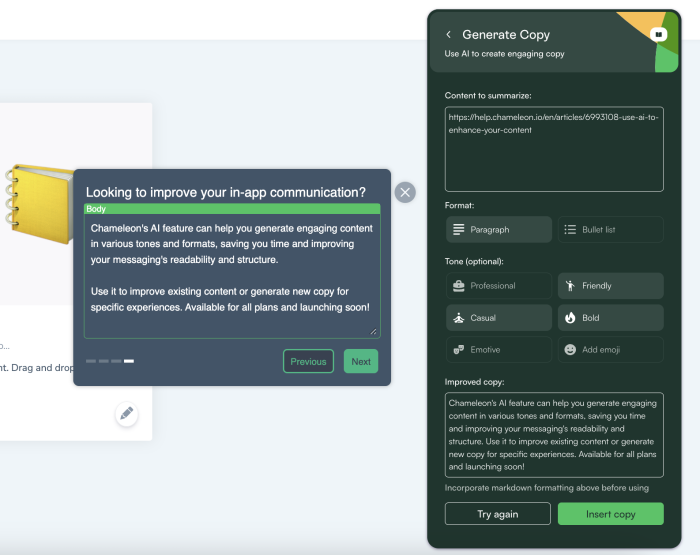 Generated conted out of help documentation
Short but to the core
Your in-app guidance should be succinct and on-point, but also clear on how users can benefit from your message. Use our AI feature to ensure your copy is short and strikes the right chord with your audience no matter the Tour.